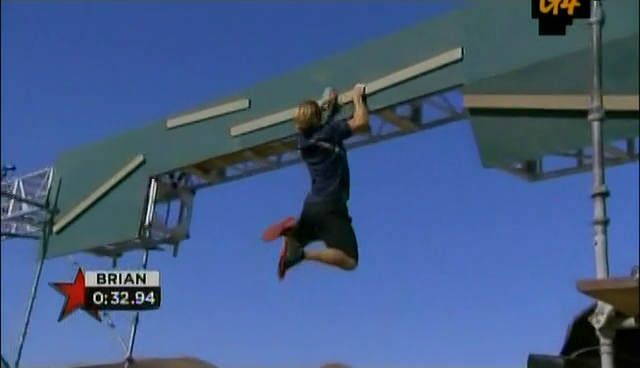 Look at the picture below, this is what this market feels like right now to me (photo from the American Ninja Stock Market Warrior Series).  I feel like we are hanging right on the edge of a very steep cliff right now.  There is  a Pesavento index day on Monday which can lead to accelerated moves in the market.  I believe that day could lead to a break of August 9, 2011 swing low support.
The tricky part of the current decline is that we are likely going to set up some type of divergence eventually.  I will be quite disappointed if that bullish divergence starts to form on Monday of next week, but I can only let the market tell me what is wants to do next.  As of now, it still seems to be saying it wants to plummet next week below the August 9, 2011 low.
It would seem to have multiple possible targets.  1040, 1010, 920.  The market likes round numbers very much and so somewhere slightly above 1000 seems to make a lot of sense.  But 920 seems possible on an intra day spike.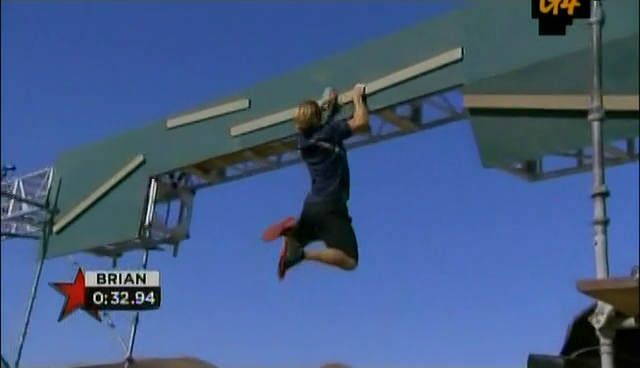 I continue to be extremely bearish on the stock market but am keenly aware that at some point when appropriate the market will build a divergence and we can get the next extended bounce.  I do not see it happening yet.
I will become ULTRA bearish if I see 14 day RSI break below the 30 percentile level next week.  My bear fur will become very thick at that juncture as I believe that it could coincide with max selling levels and possible huge 20/20 candlestick bars that are devastating (in terms of downward price action).
Can you tell I am bearish ? 🙂
I am just about as bearish now as I was right before October 2008.  As I have said on many previous occasions, extreme bearishness can turn into immediate bullishness sometimes, especially with me.  So do not be surprised if I turn tail on the statements in this posting depending on what we see develop next week.
The picture above pretty much describes how I feel about this market today.  Today was an inside day and probably mostly short covering.  There was no massive bullish reaction, no test of yesterday's swing low.  We continue to hug the range near 1100 and I expect a drop like a rock type action next week.
I see no reason to be bullish between now and the transition from September to October 2011 (only 5 trading days away).
And again, if RSI under 30 level then I expect a HUGE HUGE downside move to commence (that should correlate with a VIX reading above 48).