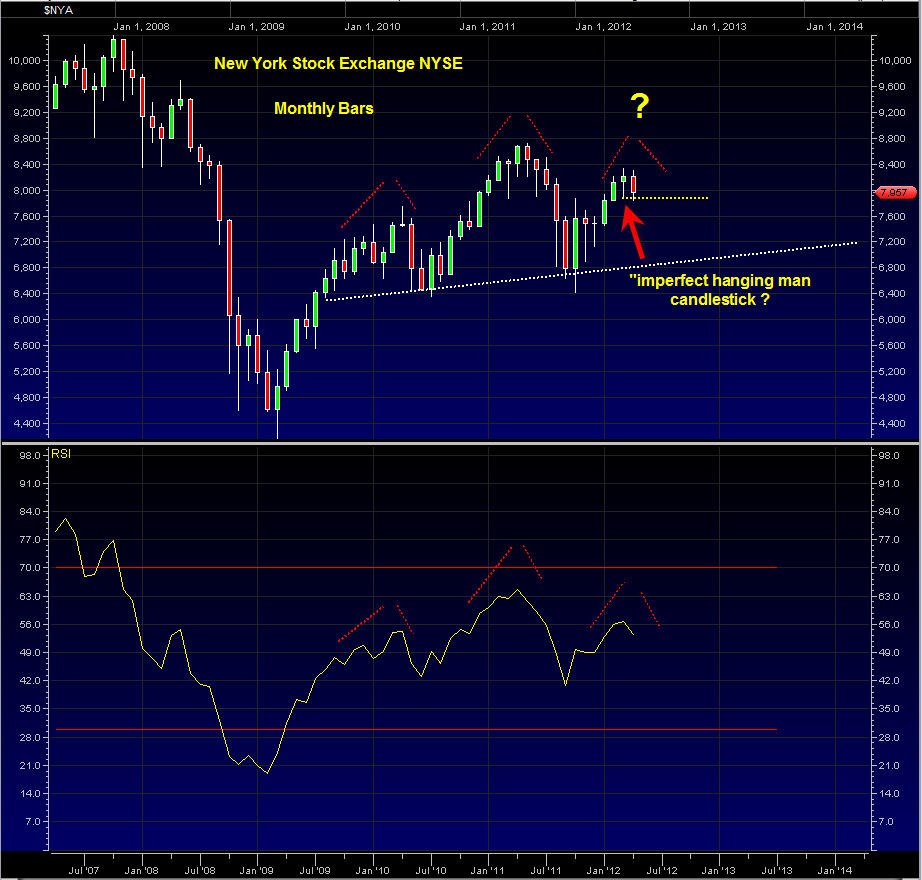 The market has been on a tear lately, but now we are coming into the seasonal months that have been traditionally somewhat lackluster in terms of upside.  The market is consolidating now and may continue to consolidate sideways, however there are signs that the market could take another option which is the more bearish sell side.
If we look at the NYSE a very broad diversified index that includes a lot of world stocks we see that it still has the general form of a head and shoulder's pattern.  The right shoulder is clearly higher than the left shoulder and so the perfect symmetry is lost.  However the pattern could still have relevance.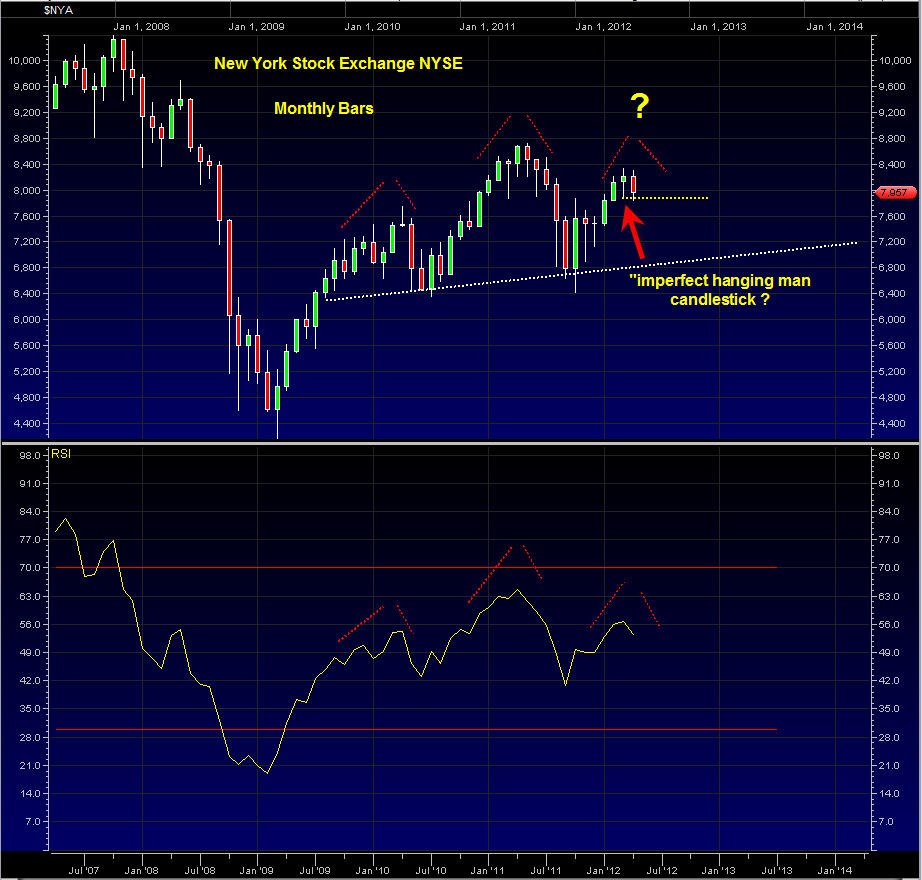 The chart above shows monthly bars.  Note that the most recent bar is currently in sell off mode.  The previous bar could be classified as an 'imperfect hanging man' candlestick.  If it has validity as a hanging man reversal candlestick then we would need to see a close under 7905 within the next month or two.
Note also how the RSI (relative strength index) has taken the shape of a head and shoulders as well.
I view 7600 as a very key level that must hold for the NYSE to maintain a bullish posture.  If 7600 breaks then it suggests to me this H&S pattern could be a serious contender and start to give it good forecasting power.
If the pattern is valid then it could eventually suggest a move back down to the March 2009 lows based on the measurement of the pattern.
It is also interesting from a seasonal standpoint that we are now entering the typical slow seasonal time frame and then eventually getting into the typically bearish time frame of September October.  What I am saying is that a drop down to finish the right shoulder and also a possible downward break of the neckline would fit nicely into the seasonal transition we usually see at mid year.
If this pattern really does start to confirm and prove itself, then we could be facing a really nasty drop during the second half of this year similar to the 2008 time frame.  But as of right now this is still a big ' IF '.
More updates on this pattern and confirmation or non confirmation coming soon…