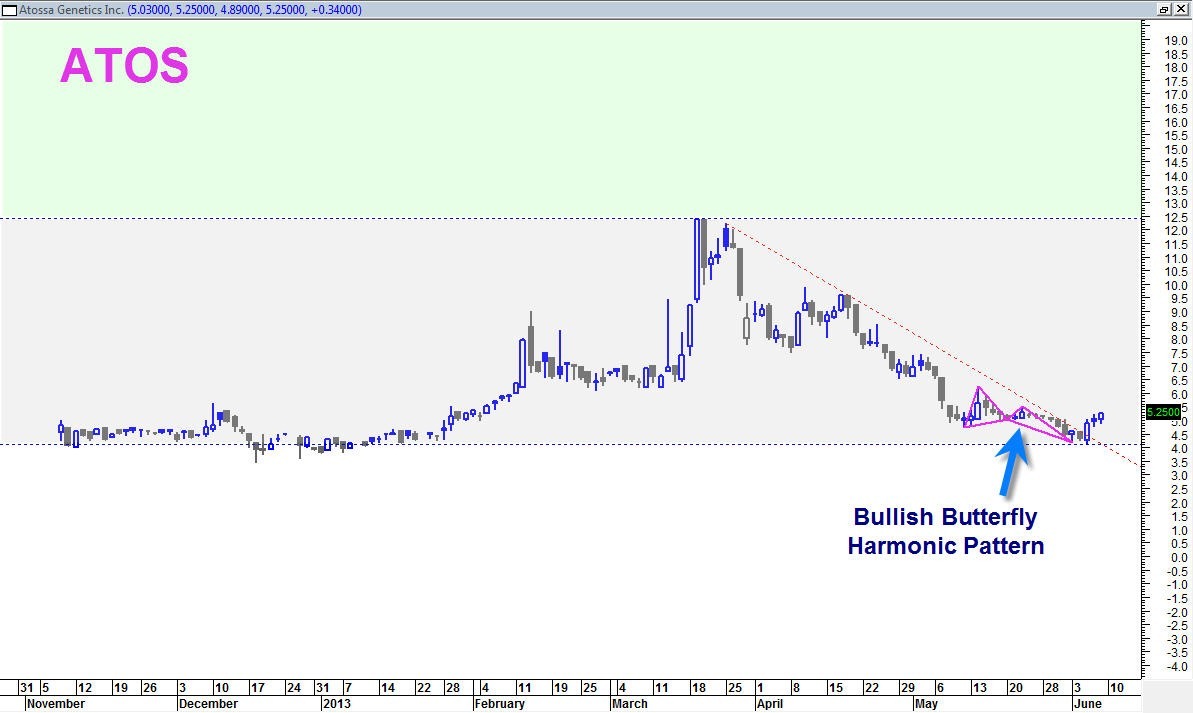 ATOS Atossa Genetics is a small biotech device company that has a low float and an apparent bullish longer term setup on the price chart.  ATOS may be much more than just a technical setup if management can execute on its vision for having its device replace mammogram tests as the world standard for women in detecting and possibly even preventing breast cancer.
ATOS has had a recent large decline from a previous high price of about 12 dollars.  This is not too unusual because ATOS is such a small company with a small trading float.  Thus it is not too uncommon for this type of stock to trading in wide swing trading ranges and retracements.
As you can see from the price chart below ATOS recently completed a harmonic pattern called a bullish butterfly pattern. Sometimes (not all the time) these patterns form near the END of a bearish trend and offer important clues that a new uptrend is about to begin.  Combined with the technical setup this appears to be the case as ATOS has tested important long term support and also did such test with a bullish engulfing candlestick on high volume.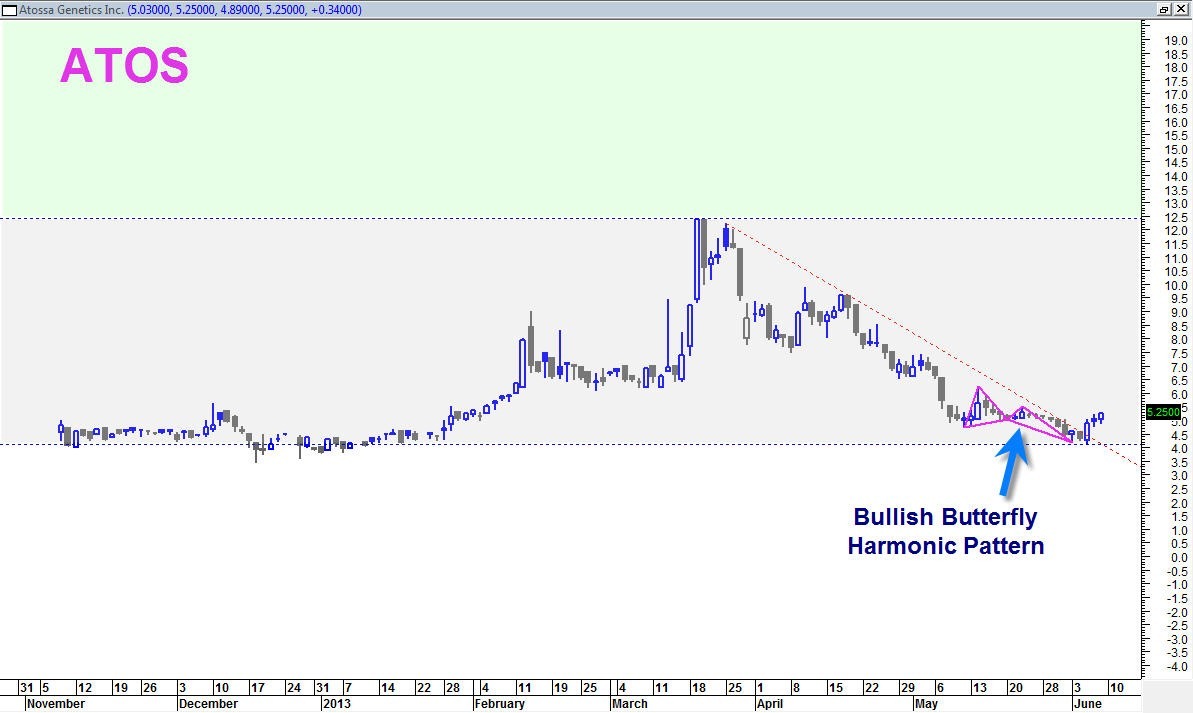 The grey shaded area in the chart above defines the large swing trading range.  If a stock fails to take out the lows of the range then it is quite common for the stock to reverse course and try to take out the top of the range again.  This is the typical cycle that many stocks fall into as they try to define what their long term viability is.
BestOnlineTrades.com is a site devoted to analyzing the technical side of stock setups, but ATOS may be a billon dollar market cap biotech company in the future if they are able to get traction on their ForeCyte tests replacing a certain percentage of the total USA mammogram tests done per year.  I suggest traders/investors look into the fundamental vision of this company in addition to looking at the near term trade setup.
There are 38 million mammogram procedures per year.  Assuming ATOS gets a market shares of 3 % of that, it would equate to 1.2 million ForeCyte tests at 500 in revenue per test.   So 1.2 million ForeCyte tests x 500 dollars per test is 600 million in revenue.
If ATOS trades at 3 x revenue that would equal 1.8 billion.  Given current 20 million shares outstanding that equates to 90 dollars per share.