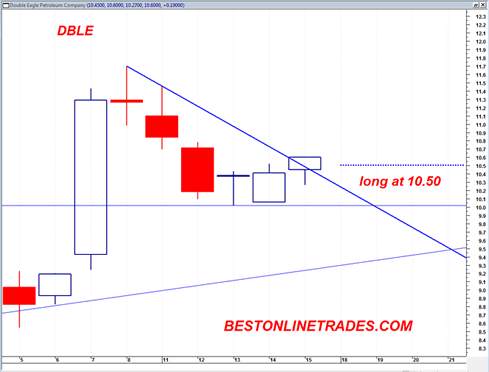 I sent out an email earlier today to BestonlineTrades Letter Subscribers ( the green form at the top of this site) that I went long DBLE at 10.50 as trade number 2 of the BestOnlineTrades Cheetah Trading System.
DBLE appears to be a good trade. It appears to be forming a handle of a cup and handle and has currently done a 61.8% retracement after its previous huge sign of strength rally several days ago.
DBLE also appears to have good long term prospects so I feel like I have the wind at my back here to a certain extent.
I am not buying after an extensive multi day up run (lesson learned from Trade 1 of the Cheetah Trading System Project), but instead am buying on a retracement to a support area.
DBLE does have a somewhat small trading float which means this type of stock can move on air and will tend to me a lot more volatile and jumpy.
It is also an oil stock which makes it favorable in my mind because of the near and longer term prospects for the oil price.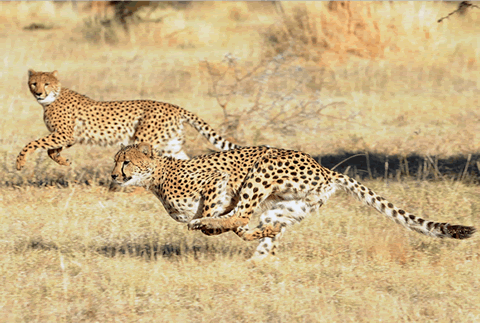 I went long at 10.50 on what I think is a northward break of the near term down trend resistance line. This is a very precise line that is very difficult to see in most trading and charting programs unless you have the ability to ZOOM in very closely and draw razor sharp trend lines.
The ability to draw razor sharp trend lines quickly before a trade goes live is very important, otherwise one can end up chasing dust.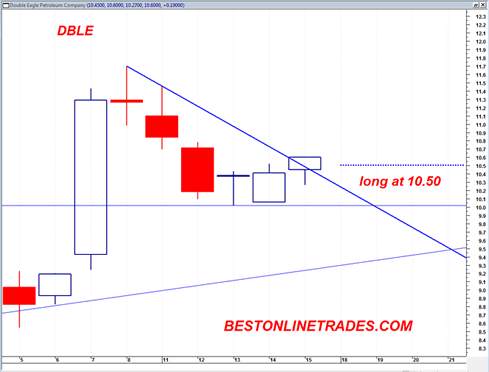 I may be a bit early on this trade. Only time will tell. It has completed a fibo 61.8% retracement from the power candle of over a week ago. If I am wrong then there is still a risk this wants to do an A B C down back to trend line support.