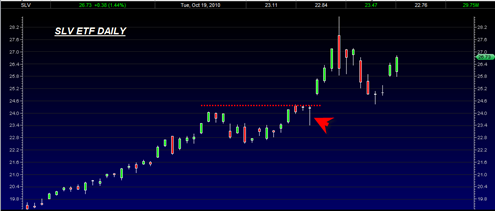 Here is a close up of the weekly reversal doji hammer on the sp500.  This weekly candlestick seems to support the case that we get a reversal higher next week.  To confirm this weekly candle we need a close higher than 1207.43 by the end of next week.
This reversal doji is of the long legged variety and adds to its potential signal.  It should be pointed out that these reversal doji probably have a lot more meaning if they are occurring at the bottom of a downtrend as opposed to showing up after an extensive advance.  Still this weekly reversal doji is showing itself in a range of previous supply (the April 2010 highs).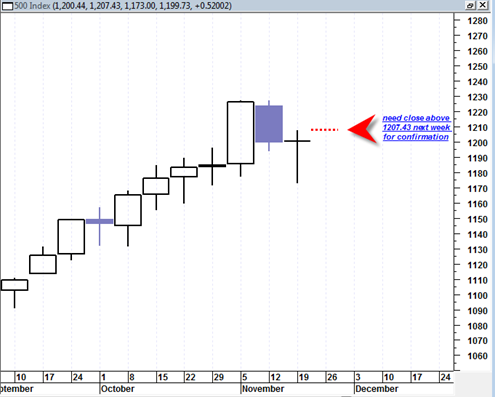 A similar but not perfect example of a doji near a previous resistance level is seen on the SLV ETF in early November 2010.   The reversal doji showed up on the daily price chart: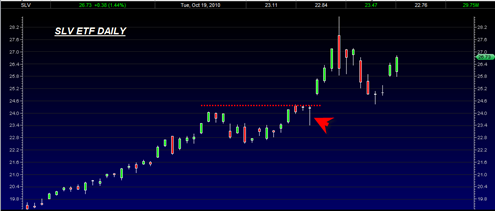 The daily reversal doji in the SLV ETF lead to a dramatic upside breakout above the previous resistance range.  Clearly the SLV is a different animal than the sp500 but the concept is the same here.  A long legged reversal doji hammer forming near an important previous resistance area.  It has the potential to lead to a rapid upside move that overtakes the previous resistance range.  The long bottoming tail of the reversal hammer doji should be seen as being strong demand.