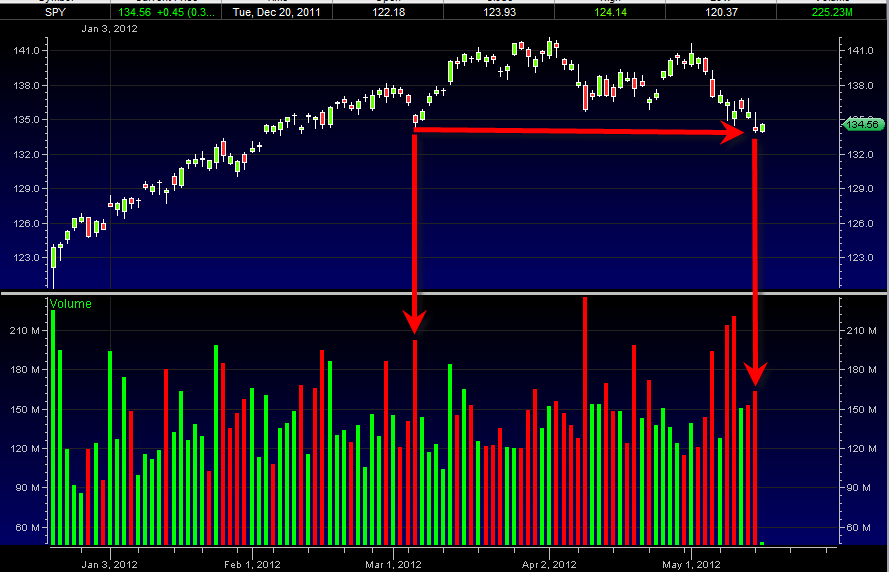 I have been near term bearish based on several factors evident in the market recently.  But it is clearly evident from yesterdays price action in the SPY ETF that the SPY is simply not pushing down with heavy enough volume and has also recently tested a previous important price swing on 19% less volume.  In the short term this is a cause for concern on the bearish side.  In fact it could suggest we bottomed today as long as we hold current support.
I mentioned in a previous post that DJIA 12700 was an ideal bounce zone and we are in that zone right now.
This fact coupled with the volume comparison in the SPY seems to support that bullish zone we are in now.
We may have bottomed today.  The downside force and volume is not showing we are going to collapse here.
If we do not bust down through today's lows on a dramatic increased volume then it puts the bottom scenario in, in my opinion.  How permanent the bottom is remains an open question.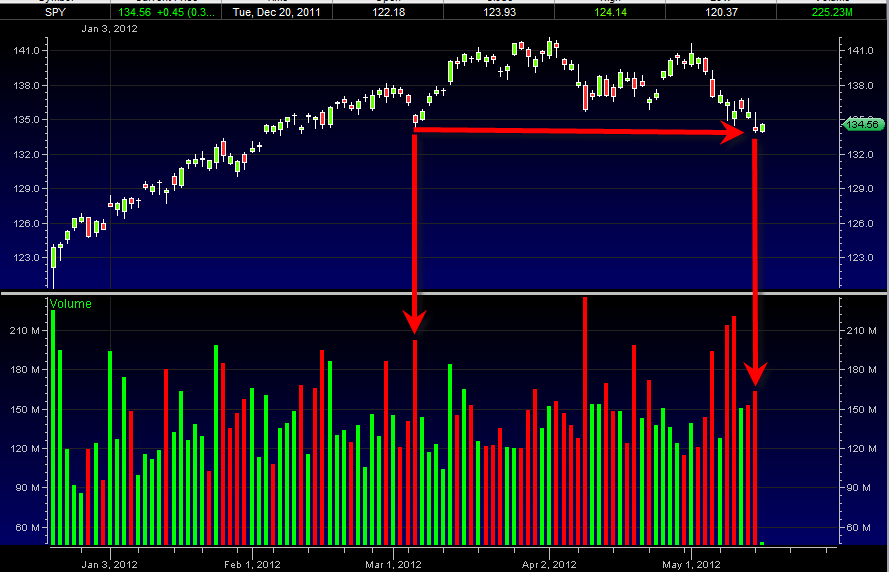 In my past experience these volume shrinkage comparisons are usually the truth tellers. Everything else is a smoke screen.
The market is still making lower highs and lower lows, so at the current critical resistance level a move up from here would validate support and seal the bottom for now.
Volume analysis is what allowed me to call the bottom in August 2010.  Could it be that we are at a similar juncture right now?  We will have to wait and see if the market can build up more downside volume to get a more meaningful decline going.