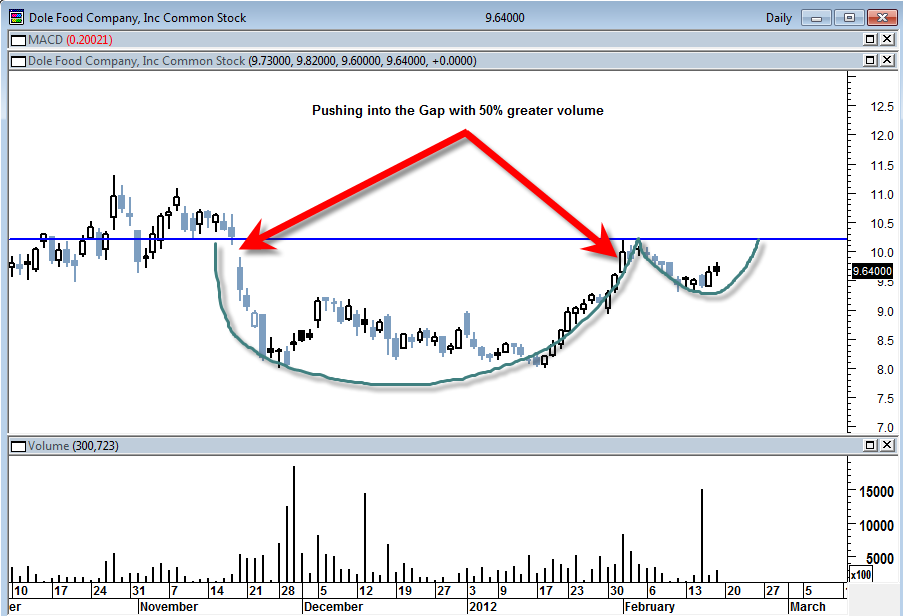 DOLE food company may be a boring food and fruit company but the chart currently may have some promise as it appears it is forming a cup with handle formation and may be good for a trade with target percent of 10 to 20%.
The cup with handle pattern on DOLE has formed after a messy base and down trend and therefore makes it somewhat less optimal in terms of probability. 
On the plus side DOLE is showing that it has recently pushed up into its previous gap down with 50% greater volume and is a near term bullish sign and would seem to bode well for more uptrend strength and handle completion of the larger cup with handle pattern.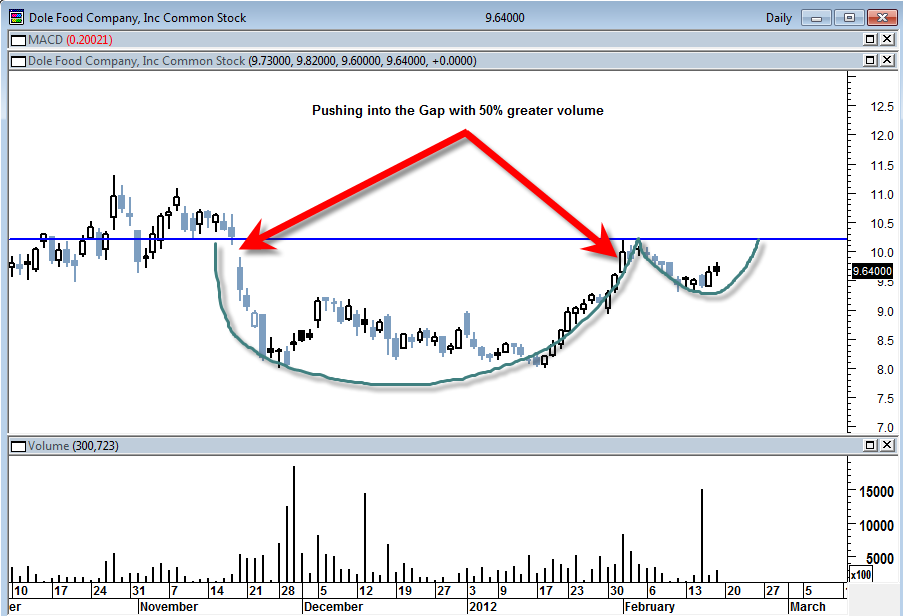 The price lows of several days ago represent the 38% fibonnacci retracement range from the mid January 2012 low and ideally DOLE will hold the very recent lows in the 9.25 range for optimal outlook for a cup with handle breakout setup.
DOLE had a previous strong run in December of 2010 where it went from about 9 to 14.
Currently DOLE has a next potential resistance obstacle in the 11 range.
DOLE trades on the NYSE and in general this is a slow cumbersome moving type stock with messy trading ranges. 
I rate this stock and this setup as a C on an ABCDF scale (where A is Best and F is Worst).