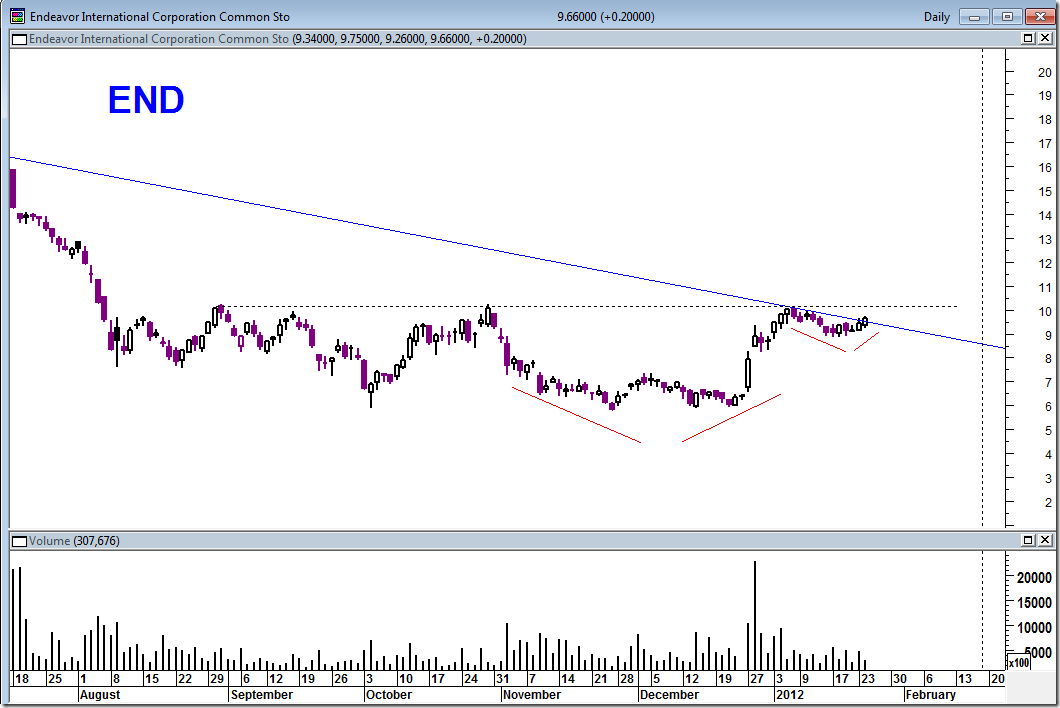 Authors Note: This posting was done on 24th January 2012 and is being re-posted to update the BOT archives.
A chart scan was done on over 7000 stocks on the NYSE, Nasdaq and Sp500 exchanges including a scan on most popular ETFs and one stock that came up in the scan is END.  End is Endeavour International Corporation, an oil and gas stock.  The trading pattern over the last several years has not been one of persistent uptrend.  Rather, it has been a mixed bag of rallies and swing trading ranges as well as downtrends with choppy swing trading ranges.  This is a bit of a cause for concern for those expecting a cup with handle pattern type breakout.
Still the chart of END looks promising for a possible northward breakout above the 10 range which defines the 'rim' of the cup with handle pattern.  The 10 range is a very significant resistance range for this stock and has been challenged already 3 times before.
There was a surge in up volume in December 2011 which led to the recent pattern formation.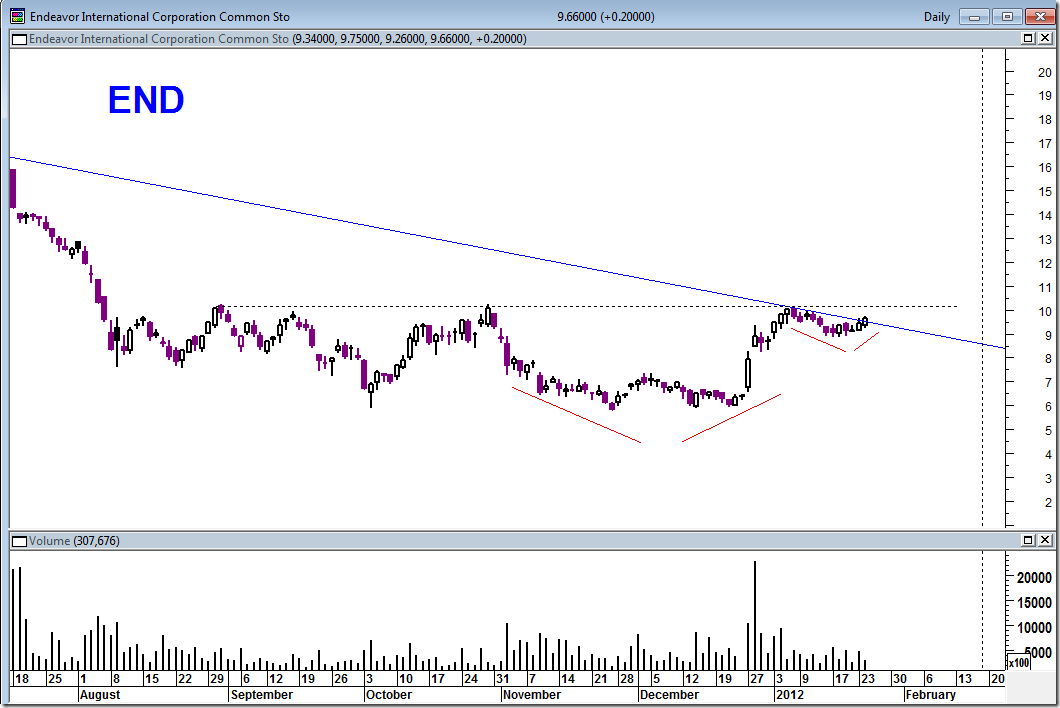 In addition END appears to be trying to press slightly above longer term down trend resistance as of the January 24, 2012 price print.
A breakout north above the 10 range would be very significant for this stock and could project to 12 to 14 on a cup with handle measurement.
Currently also END is trying to confirm a bullish triple P in the MACD histogram.
RSI is showing a pause after a previous move above the bullish 70 percentile line.
A move above and through 10 would likely send RSI back up into the power zone.
It is unknown at this time whether or not END can manage some type of breakout this week.  The handle portion of this cup with handle looks almost too perfect.  Also important to consider is the possibility of another second handle being formed.
Signs that a near term breakout is going to occur and that it is real would be a substantial increase in volume coupled with a wide price bar that confidently closes above the 10 range.