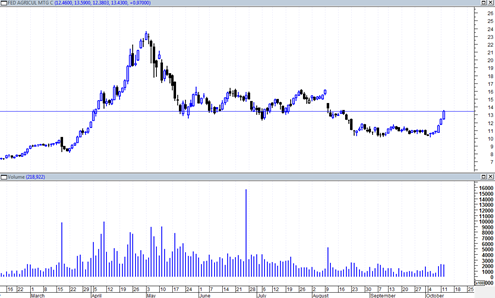 Federal Agricultural Mortgage Corp AGM printed three white soldiers candlestick formation off of a significant potential bottom area.  This is a sign to me that AGM is ready or at least preparing for a new uptrend.
I am expecting a pull back after the recent three day move that could serve as a nice foundation for an attack and break through the 13.50 range.  I do not expect this level to be broken north this week.
Ideally Federal Agricultural Mortgage Corp AGM would pull back somewhere near 12 or slightly higher before heading higher.  I really like this stock because of its ease of movement and the large ranges it is able to produce.
The upside volume on the last three days was good but not blockbuster volume.  So it may need a bit more work to position itself for an eventual move through 13.50.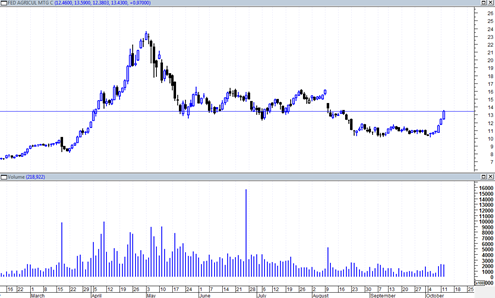 I realize this is just one stock, but it is a good example of my comments in a previous post that indicated 'many stocks showing key reversals'.