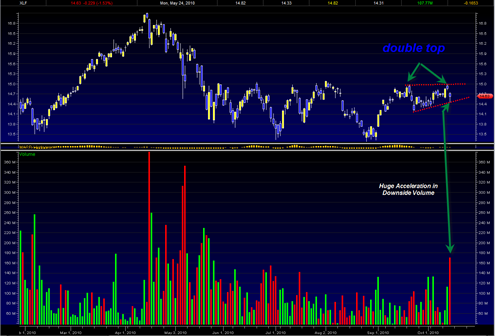 I just looked at the charts of some of the major banks such as JPM, BAC, and C along with the XLF and the picture is not looking too pretty in terms of the volume picture.
Very notable is the downside volume today on the XLF Financial Select Sector SPDR.  Today we saw the heaviest downside volume since May 20, 2010.  The XLF failed to break out north from the current long swing trading range and instead made a double top and broke down on huge volume today from the highs.
I had not noticed the huge downside volume until now.  When I first saw it I thought it was a misprint.  This could be a beginning of a new heavy volume down trend or just a fluke one day event.
The XLF really needs to break below 14.20 to confirm a possible new down trend and is also probably what needs to happen before any beginning affects can be seen in broad market.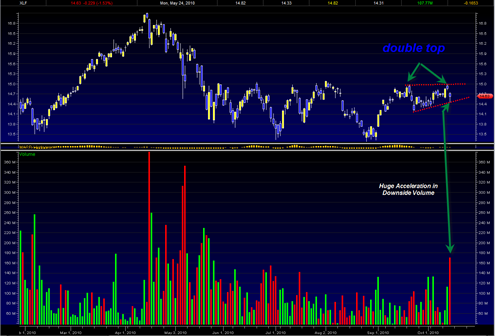 It is never good to see extremely heavy volume downside price action right from the highs of any stock or index.  How the XLF chart starts to look into next week could be quite revealing in terms of possible hints at future market direction.  A low volume reaction up in the XLF may set up an ideal short opportunity in this ETF.