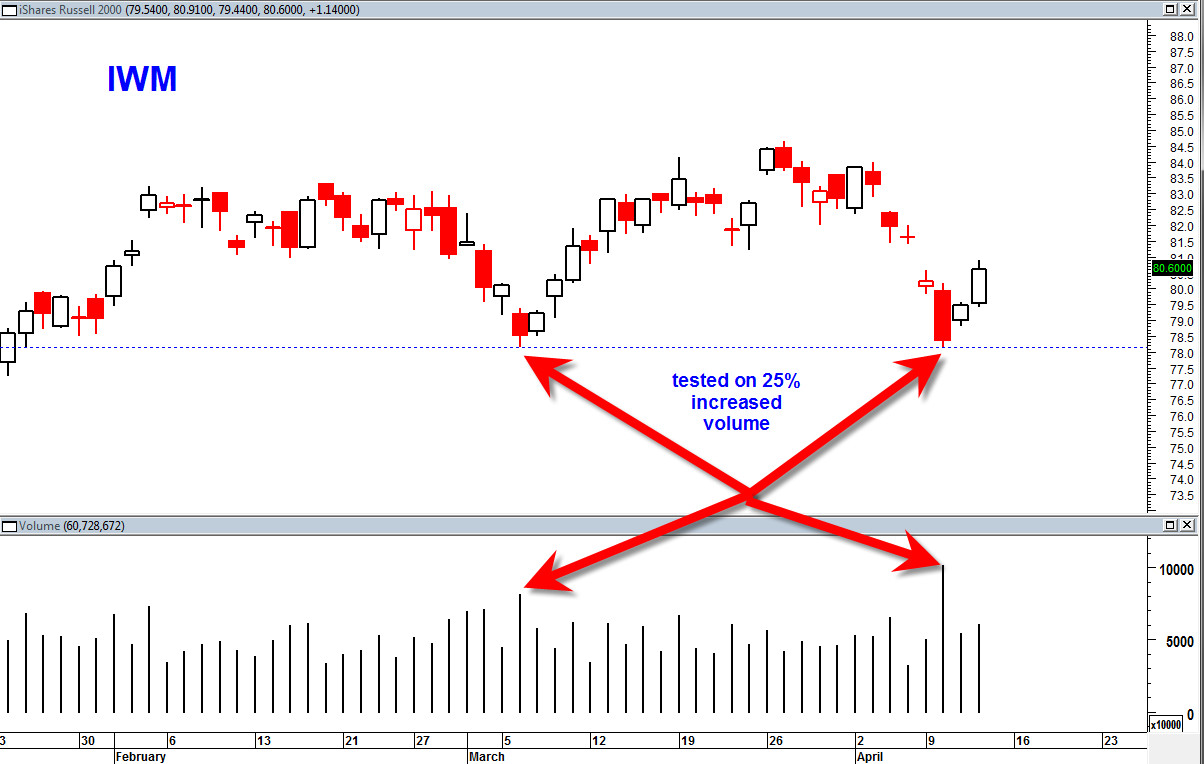 The Russell 2000 ETF IWM could be sending a near term signal out that it eventually wants to break the 3/6/2012 swing low and head into a deeper correction.
The market in general appears to be in a near term consolidation phase after the recent relentless huge run up the last several months.
There are some signs of internal weakness as measured by the NYSE summation index and there is at least a hint that the weekly trend wants to moderate into a flat to sideways stance at best.
We could be in a normal typical corrective sideways type decline but if we look at the IWM ETF it could be suggesting we will head downtown in a more determined manner.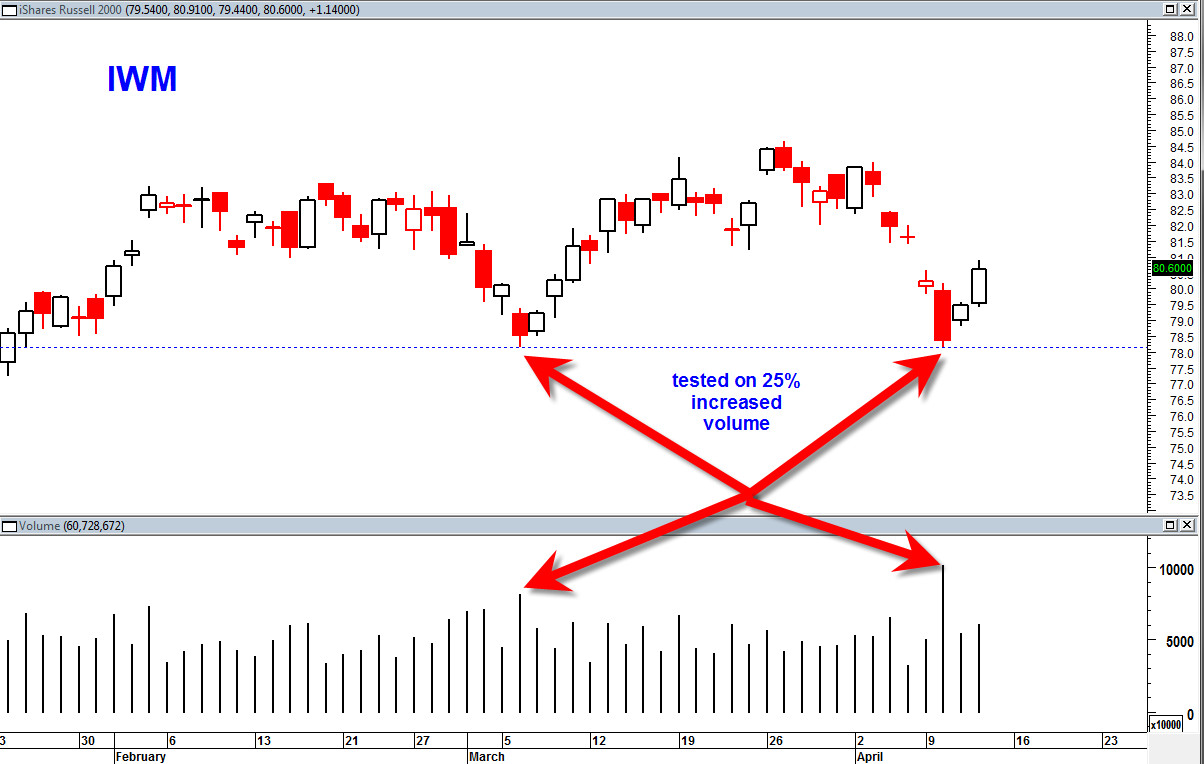 Note the recent swing price test of the March 6, 2012 price low.  This price swing test was done on about 25% greater volume.  So while we have seen price bounce back topside in recent days, the market could still be on weak foundation based on this supply demand test at a key swing price point.
If this signal is valid then look for the 78.20 level on the IWM to be broken with robust conviction in the coming weeks or days.