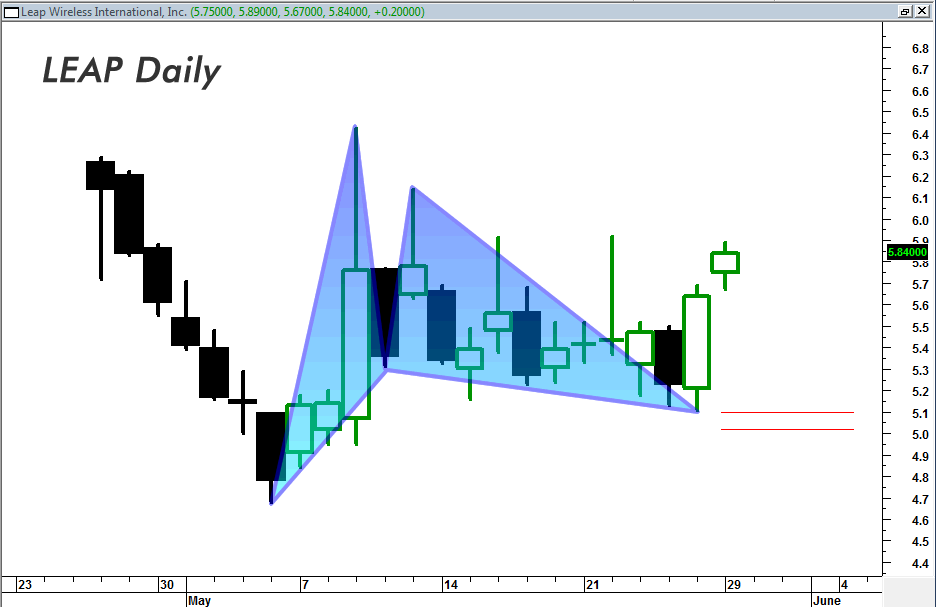 Believe it or not but LEAP is a Nasdaq 100 index stock.  It would not seem so from the low price.  Perhaps it is due to be kicked out of the NDX 100 index eventually.
Nevertheless LEAP has recently shown a short term bullish gartley pattern with 5.03 to 5.10 as the ideal.  The stock has since moved from this zone and now it does appear to be a bit late for any entry, unless this is a more significant bottom.  The broad market indices finishing their bottom could help LEAP leap a bit higher from here as well.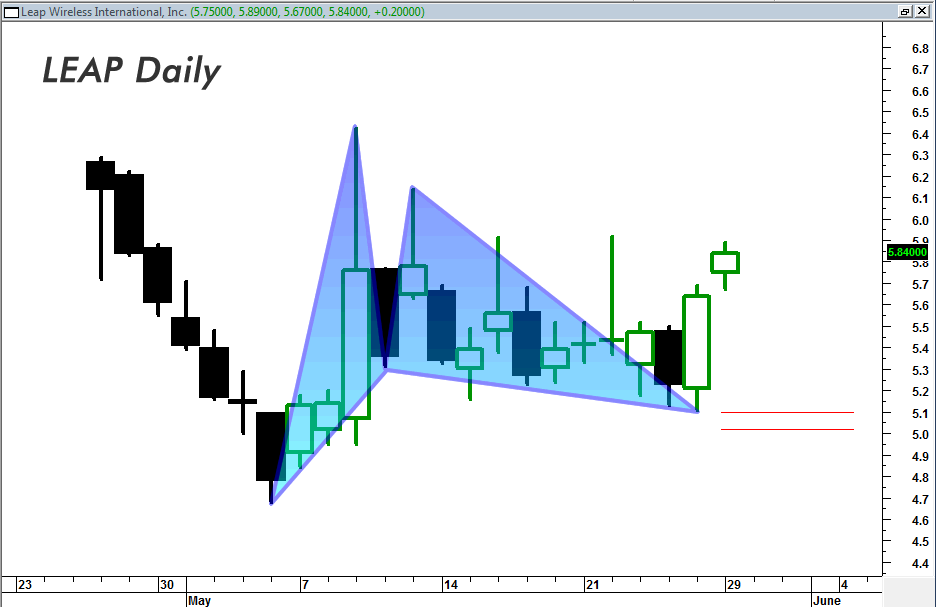 The May 9, 2012 price swing was on 13.5 million shares and I think LEAP has a decent shot at moving up there for some type of test.  Perhaps the test will be on lighter volume and then some type of retrace would occur.  Again, this is a late observation as ideal entry was in the 5.0 to 5.10 zone or slightly above.