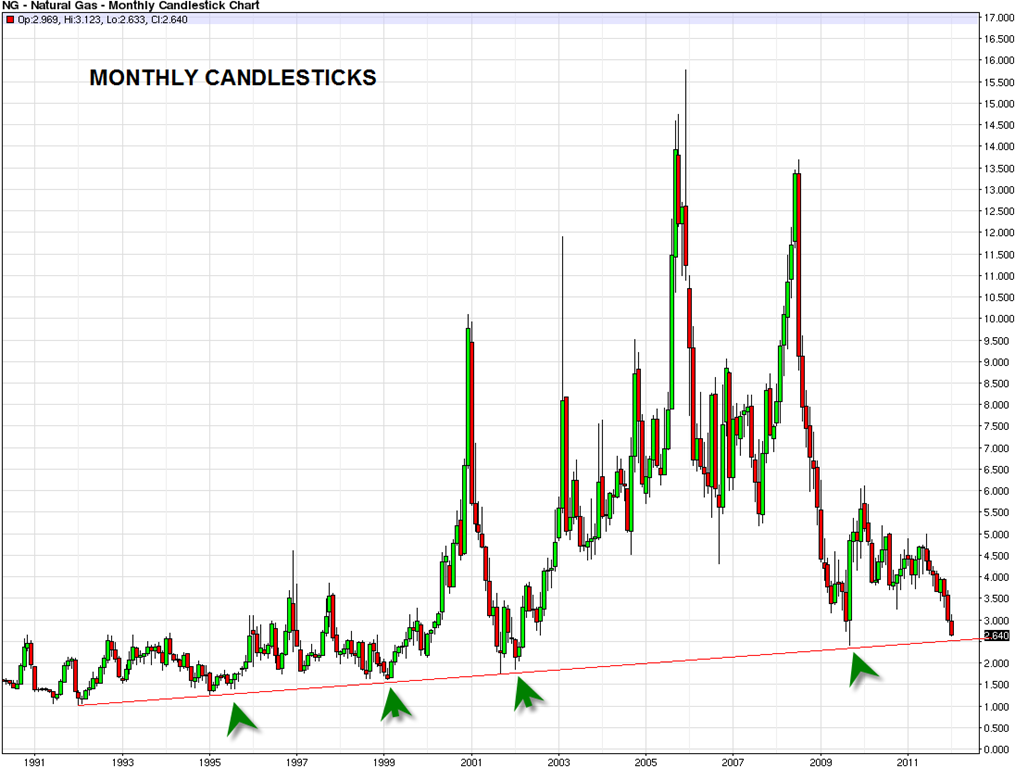 Natural Gas Futures appear to be diving into a death spiral from a technical analysis stand point.  There is no cup and handle pattern on natural gas futures but one cannot help notice what could be a double bottom formation coming by the end of this month.  If natural gas is still in a bull market trend since 1991 then we should see natural gas form an important low between the 2.41 to 2.5 range as we head into the end of the month of January 2012.  The transition to February 2012 from January 2012 will be very telling on whether we have seen an important tradable low in natural gas.
If you look at the very long term monthly chart of natural gas you see that natural gas futures have been in a bullish trend since 1991.  There is a long term up trend line that has not since been violated to the downside.  It has been touched about 4 or more times since 1991 and now we find ourselves coming to a possible test again.  Natural gas futures need to hold the 2.41 to 2.5 range during the next several weeks and then we may see a solid bounce from that range.
The UNG ETF has been plummeting as well and even worse as compared to the actual contract.
However if we do see a dramatic double bottom reversal in natural gas futures then there could be a short term trade in the UNG either directly or through options.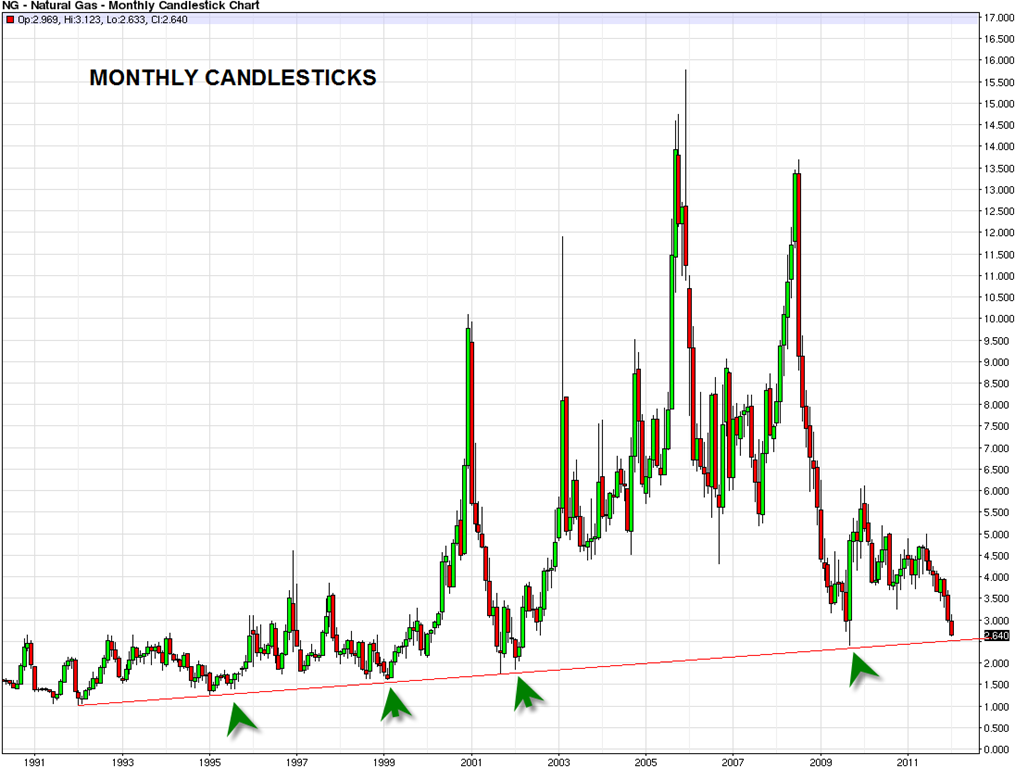 The April 2012 5 or 6 dollar call option on the UNG may become interesting if we see the natural gas futures trade into 2.5 or 2.41 for a double bottom retest.  However, note that this is an extremely difficult trade and requires that the futures hold 2.41 AND that patience is established to wait for the change over to the new February 2012 monthly candlestick.  By then we should have a much better idea if natural gas futures want to put in a meaningful intermediate term low.
If the futures break under the long term red up trendline then all bets are off and natural gas will likely be moving into a much deeper protracted bear market.