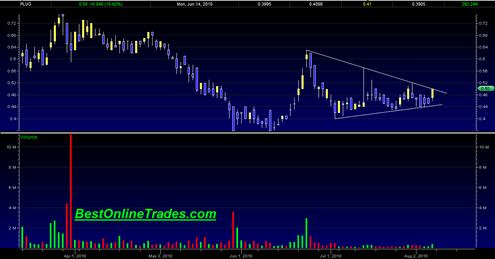 I remember when Plug Power Inc first went public and everyone thought they were going to change the world with distributed energy generation powered by hydrogen.  The concept was to have your own little portable hydrogen power unit that you use to power your home and keep the lights on.
The stock shot up to 140 dollars on that dream and the general electric investment, but since then it has basically drifted down year after year on dilution and lack of and traction in its business model.
I don't expect that to change any time soon.  But that does not mean there isn't 1 to 3 days of upside potential here.  Currently Plug Power Inc is confined into a symmetrical triangle and it may get a slight pop from here.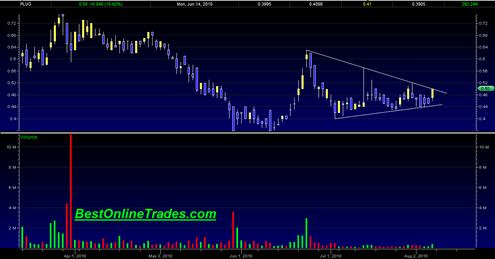 Plug really needs to get above and stay above .50 cents to break out of horizontal resistance and get above its 1 month bear market trendline.