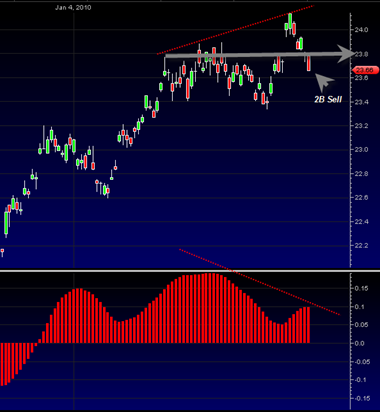 The PowerShares DB US Dollar Index Bullish otherwise known as the UUP ETF (US dollar index ETF tracking Index) has shown some fast weakness in the last 6 or 7 days as a result of a bearish divergence between MACD and price.
This is good news for gold and at least in the short term good news for the stock market as well.  Whether this is a longer lasting trend change in the US dollar remains to be seen, but at least in the shorter term the implications are bearish for the US dollar in my opinion.
The longer term chart of the US dollar shows that the index was able to make quite a significant double bottom over 1 year apart which is significant.  The recent 4 month rally has been robust but I am not in the camp right now that the US dollar is starting a raging new bull market.
On the contrary, I would not be too surprised to see the US Dollar index retrace quite a good portion of the rally since December of last year, perhaps even a 100% retracement that takes it back down for another test of the lows.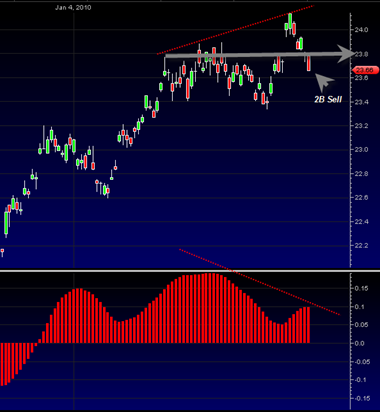 Substantial bear market retracements of big rallies within bear markets are not that uncommon.  I have seen it happen enough times to know that it can and will happen if the environment is right.
The longer term presumption that in general still exists in the US dollar is weakness in my opinion.  Now whether that means we get a surge in inflation or even hyper inflation is unknown to me because as of yet (at least according to government statistics) it has not shown up at all.
But maybe that is about to change?   I don't know.  I think it is at least a possibility that a huge surge in inflation can come in out of nowhere and be completely unexpected.  Maybe it would last for a 6 to 9 month period and then subside.  Such is the nature of ever changing markets.  I am not predicting that this will happen, but I would not be surprised if it did happen.