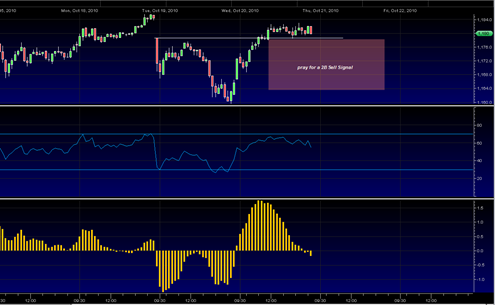 Ideally for the bears we will get a 2B sell signal on the 15 minute intraday sp500 chart.  As I type right now it appears we are getting the signal live.  Whether or not it continues into the final close remains to be seen.  Lets see what happens.  A 2B Sell would be triggered on the 15 minute chart below the horizontal white supporting line.  We broke out above it and have been trading sideways on the 15 minute chart for quite some time.
Now the close comes and it looks like we just slightly pierced the horizontal resistance line!
If we get a 2B Sell by the close then it could possible hint at hard down tomorrow.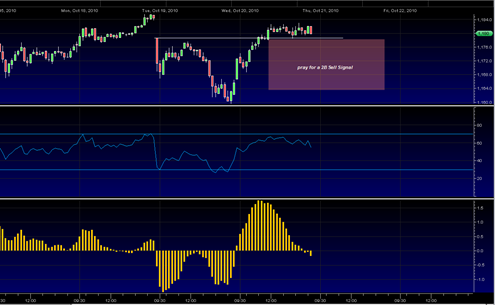 A possible great re shorting opportunity right into the close now. . .