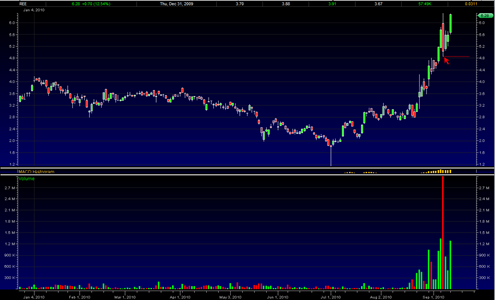 I previously talked about a very strong reversal signal that seemed to be occurring in REE.  I pointed out that a very nasty looking bearish engulfing candlestick formation seemed to have formed and ought to indicate a downside reversal.
The reversal never happened and I have to admit I am quite surprised.  The bearish engulfing reversal setup never was able to get confirmed because there was no price close under 4.85.  Instead price has shot higher very strongly and volume today surged.  When such strong reversal signals are evaded like that there exists internally within a stock very strong hands.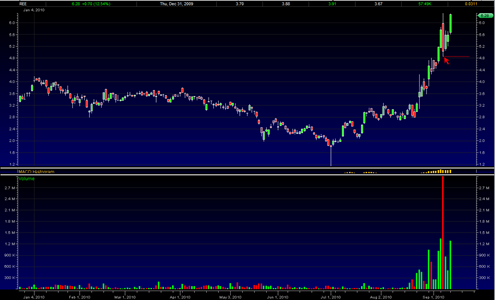 REE may actually be a good momentum candidate on a strong and confirmed move above the recent 52 week highs.  RSI is holding above the 70 level strongly and the stock is showing supreme strength.