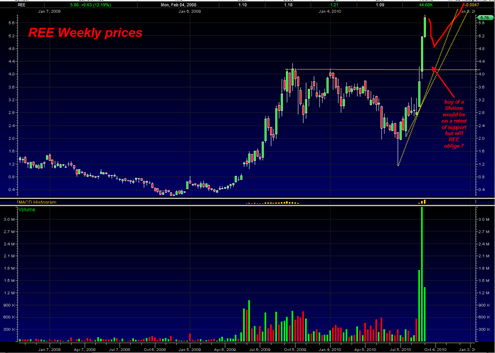 Rare Element Resources Ltd is moving up in a vertical straight line and the momentum is quite astounding.  The stock may become interesting if it can get some type of sharp correction back to the breakout area of 4.20 in the weeks ahead.
The advancing volume on the stock is really a major sign of strength on a longer term basis and seasonally mining stocks right now are highly favored. 
I don't know if Rare Element Resources Ltd is going to be kind enough to pull back to 4.20 range in the next few weeks, but if it does it could be a potentially outstanding buy candidate assuming the pullback is on low volume.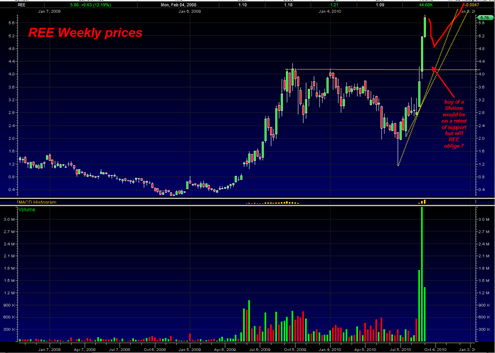 Right now this is a strong momentum trade with very favorable volume characteristics. I thought it was worth a mention because it is unusual to see stocks surge on such enormous advancing relative volume like REE is currently doing.