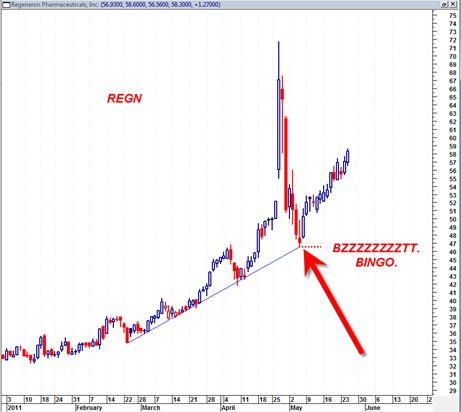 I talked about REGN a while back after it had made a HUGE high volume spike up.  It ended up doing a mini crash from that level.  But it did something more interesting than that.  It did a somewhat swift return to trendline support which now in hindsight was clearly an outstanding buy.
REGN is a great example of a 'return to trendline' buy signal.  Only the most patient would have been able to take advantage of the buy back to up trendline support.  But also those who specifically target this type setup probably did as well.
In fact I think this simple trading strategy could be one of the most effective strategies out there today.  Think about it.  It is very simple and functional and very definable in terms of stop loss.
However not every stock trades in a such a clear linear up trend like this.  So the key is to try to identify stocks that have clear precise and somewhat steep uptrends and then be patient enough to wait for the return to trend line buy.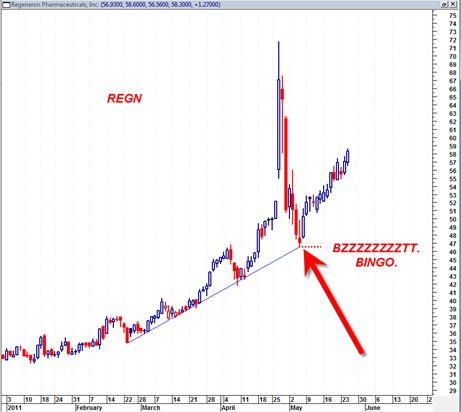 It seems like a nice more near term effective strategy in contrast to the big pattern trading strategy I was talking about in previous postings.