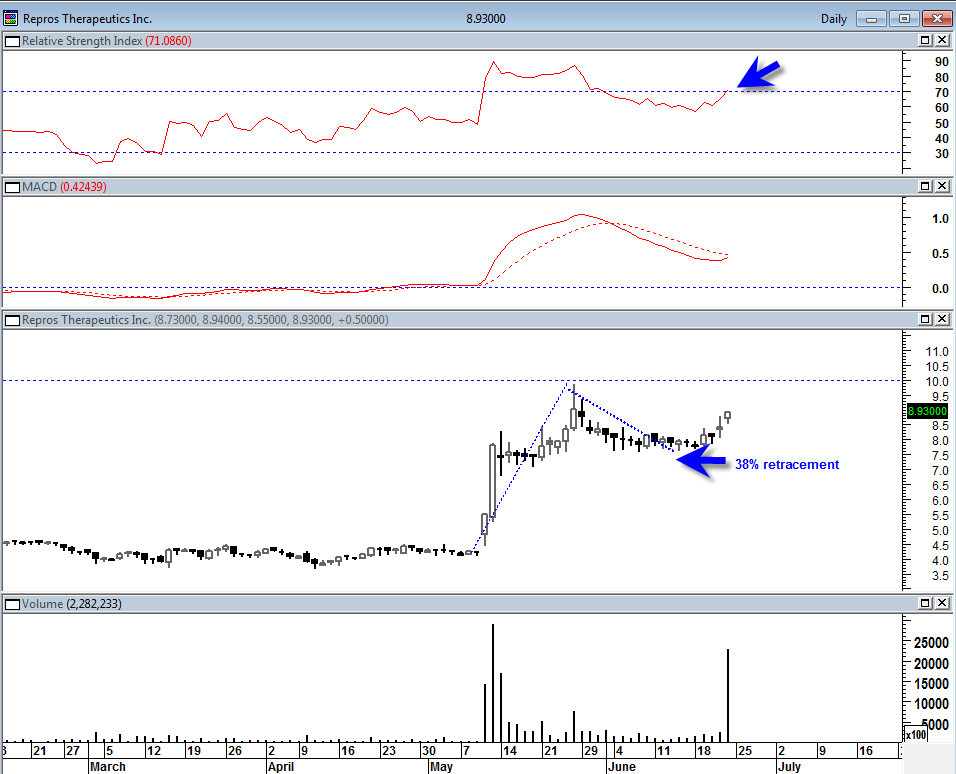 RPRX should be on watch next week for a possible nice upside move.  I talked about ARNA and RPRX last month as bucking the current bearish market trend.  Biotech recently has had very strong relative strength and seems likely to continue for a while.
RPRX looks like it may want to enter the RSI power zone early next week with RSI pushing into the 70 range.
RPRX has a nice tradeable void above 10.00 ( a tradable void is previous price action that is not too 'busy' and does not contain much heavy resistance, it is usually straight line price action) and should bode well for the stock assuming it is able to bust above that range.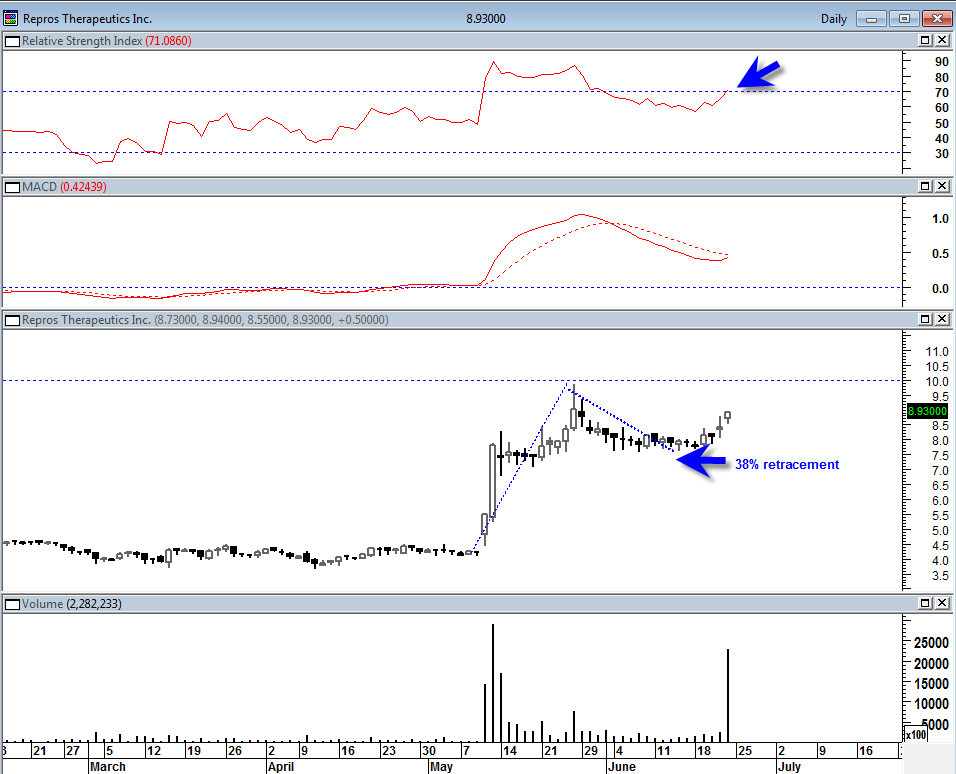 It is quite positive in my eyes that RPRX only did a 38% price retracement of the entire rally that started in mid May 2012.  It is usually a sign of internal strength.  Granted biotechs have a habit of surprising on both sides, but for now this looks pretty damn good.
Note RSI moving into power zone.
RPRX has a reputation for making some notable historical huge upward spikes on the C to D upward leg.  I do not believe the volume is correct for 6/22/2012.  I do not know why it printed north of 2 million shares on most services.  That might be an  error.  I think the volume was more in the 300 to 400 thousand range today.
Biotech as a sector is very strong right now but one has to still choose very carefully.  Not all charts are created alike.