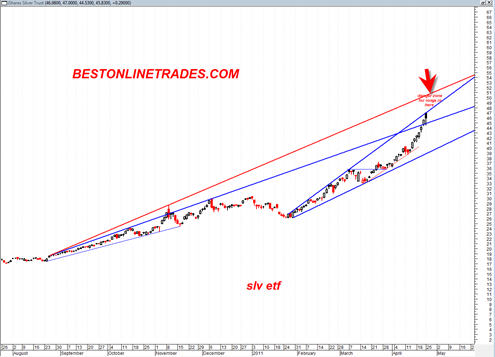 I think it is possible the SLV ETF may have topped today.  If not today then it has a high probability of topping tomorrow if it happens to trade between 47 and 50 range.  Anything between 47 and 50 tomorrow, if it occurs, would be ideal selling juncture if entry was much lower.  That is my take right now on the SLV ETF.
Even if a correction starts from 47 or slightly higher, I still think there could be another thrust higher that is slightly higher from current levels.
I still think the silver price could initially exceed 50, before correcting back under it.  So that could mean that if we do start to correct tomorrow or this week, then it could lead to one more move up into above 50 range, perhaps to 60 before finally falling down to more significant levels.