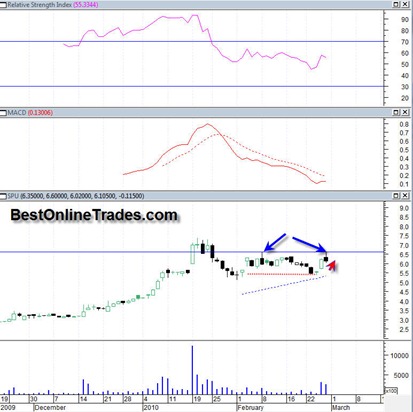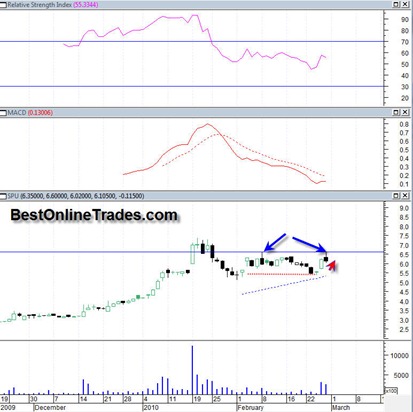 SkyPeople Fruit Juice today tested its February 8th 2010 swing high on 54% greater volume which is a bullish sign that it should eventually be exceeded.
Yesterday SPU gained about 12% and so I do not consider it unusual to get a pull back today especially since SPU drove right into previous resistance.  Only giving back 1.85% today given yesterday's big move is an encouraging sign.  SPU has been in a consolidation range since mid January 2010 and also recently sort of double bottomed near its 50 day moving average.
The volume and the price reaction in this area is a short term good sign.
SPU still needs to prove that it can break and hold above 6.60 before it can be said that a new uptrend leg is beginning.
For now I think SPU is worth keeping an eye on as many China stocks seem to be behaving very well lately.