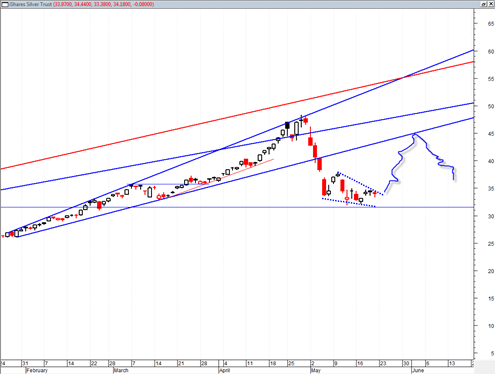 The SLV ETF looks to me like it is evolving into a great buy zone right now after the previous mini crash.  I indicated several times in the past that the 5/5/2011 climax low would be difficult to exceed given its blow out volume and also that the swing low of 33.58 would not be exceeded or only marginally exceeded.  Currently this appears to be exactly the case.
I think the SLV is a good buy in the current zone and I think it could move into a topside move that creates a trading range.
I would definitely be wrong if we break under 33 again significantly and close under there for several sessions.
It always amazes me how many are so quick to talk off the 'silver crash' and the end of silver and that the run is over after high volatility moves as we have seen.  The hysteria over new margin requirements and all the panic associated with that will eventually burn off.  This is not the end of the silver bull in my opinion.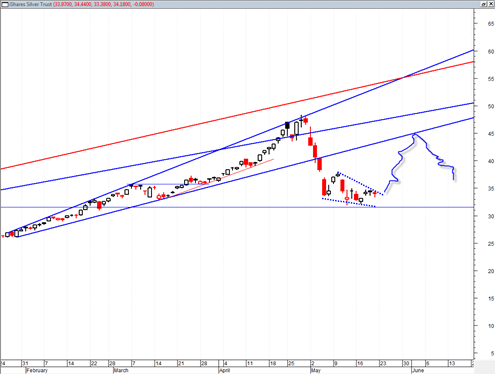 The gold price also looks like it is about to reset for another run higher and may have a chance at 1700 by years end or sooner into the seasonally strong time frame of September.