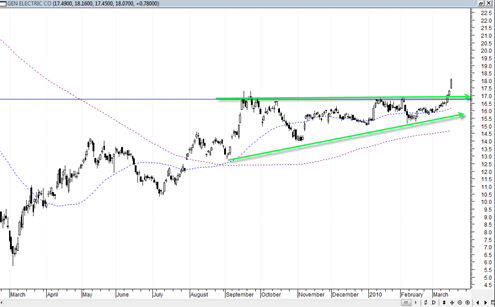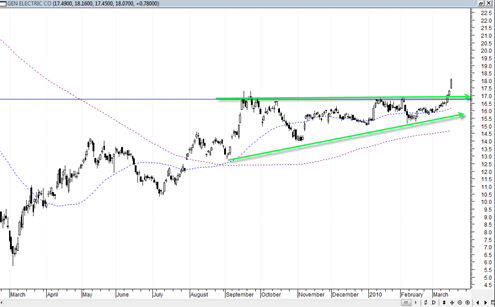 General Electric (GE) made a statement today on big volume and wide price spread.  It broke north out of this quite large ascending triangle formation roughly 5 months in length, so we are talking quite a good amount of cause for this recent move.
It is amazing how GE was able to work off the overbought conditions leading into September 2009 by simply going sideways.  This has been the case in a lot of stocks and indices and is a signal of internal market strength.  How long it can continue is another question, but for now, once again the bulls are still in control.
If General Electric retraces back to the 17 to 16.5 area in the near future it would be very normal and quite classic retest of breakout point behavior.  It seems highly probable that a retest will occur especially considering how rare such big price moves are in GE combined with such huge one day volume.