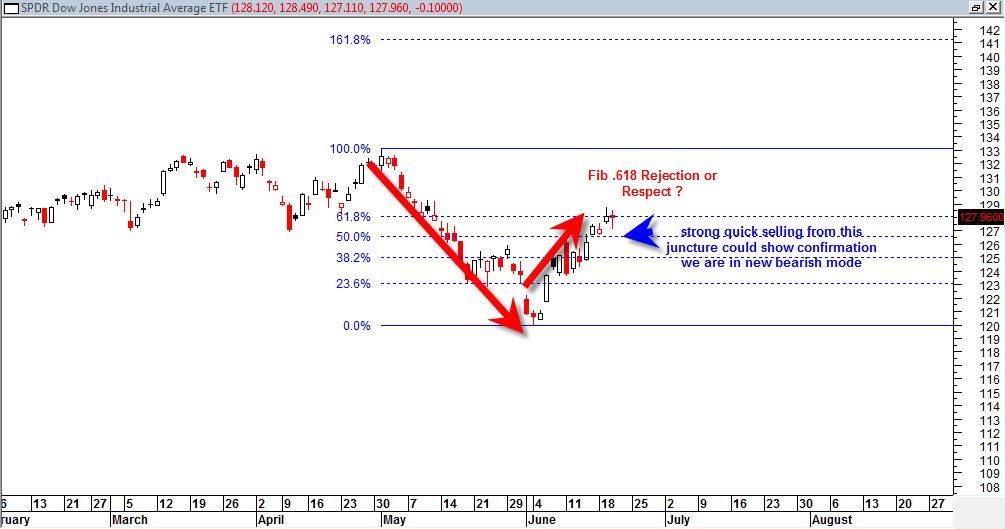 I recently did a whole bunch of bullish sounding postings.
But now the market is in the zone where it must show proof of its bullishness.
Right now and today we are trading at the 61.8% retracement of the May 2012 decline.  This is a key level and the next 6 trading days will be very important in determining the monthly and quarterly closing price candlesticks.  Of course I will have them updated by the end of this month along with conclusions.
So far today in the early going it is looking like we are respecting the 61.8% Fib level, but it is too early to tell how much of a respect this is.  If we see a very hard down move today it will not be a good sign for the bullish case as it would show that the bearish interpretation of the Fib level is engaging.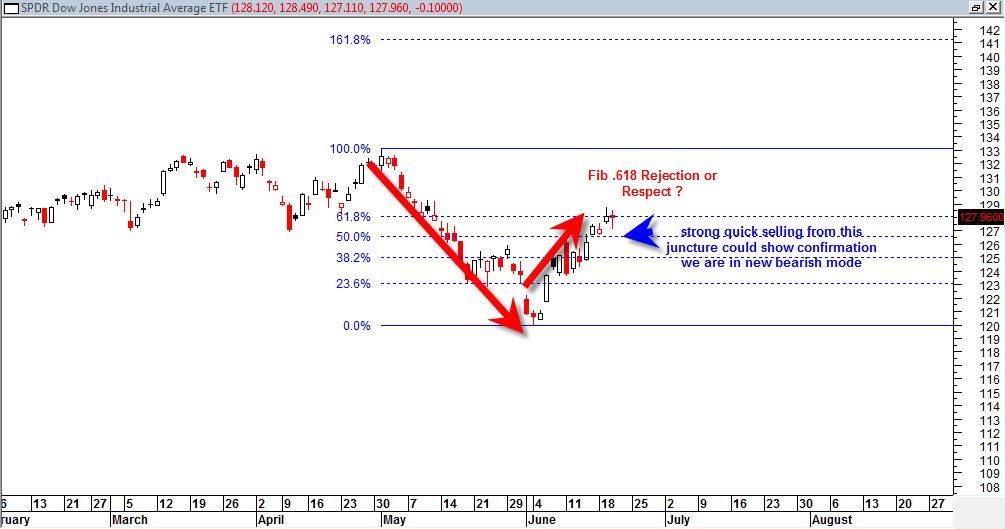 Flexibility is key here.  The month and the quarter is not over yet.  Not for another 6 trading days.
There is a possibility of a confirmed MACD histogram sell confirm today as well.
The confirmation or rejection of my previous bullish forecasts really rest on the next 6 trading days.  The market must decide and show what it wants to do into end of month and end of quarter.  If we end this month and quarter very hard down then I will have to cancel out the bullish prospects.  A hard down closing into this month could open up the long term bearish scenario again.
The market has to make an important decision during the next 6 trading days!  At the 61.8% Fib Retracement level there is always the risk of a strong bearish continuation so it important to be on watch for that.  On the chart above of the DIA, a move to 125 is normal, but breaking below that would be an important technical weakness.