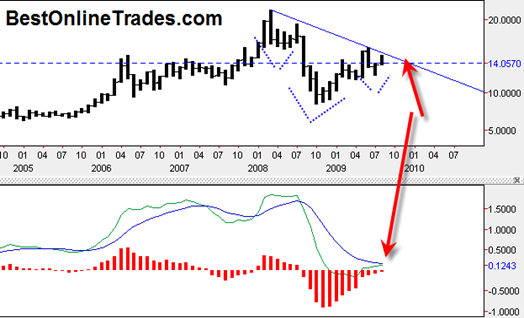 This monthly chart of the spot silver price is saying that the price of silver and silver futures are going to break out topside in September – October time frame.  The silver price has consolidated into a down slanting head and shoulders bottom formation.  The monthly MACD is about to cross north and price is currently holding steady in the 14 range.
This chart seems to agree with the monthly bearish US Dollar Index Chart I just posted previous to this.  Each of them are pointing to opposite directional targets which is correct because of the inverse relationship between the US Dollar and commodities.
The bottom line is that September is going to be a very interesting month and a very pivotal one as well.
I can't wait to see how it all plays out.  I will be posting updated charts when I see something meaningful happening.