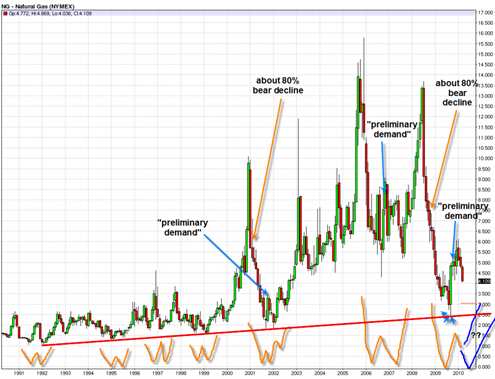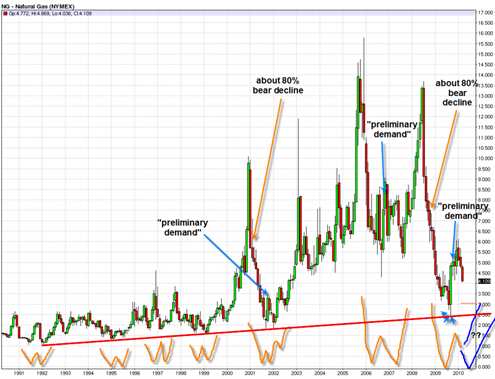 This is a quick editors note regarding my previous post on the long term natural gas futures chart.  I forgot one very important part of that long term chart.  I forgot to draw the long term up trendline (long red line) that has been in force since 1991 time period.  This is a crucial element of the long term chart and the guidance I provided regarding a potential W bottom formation eventually taking place.
The tendency has been for natural gas futures to do a W bottom second step right along this long term uptrendline and so it helps the argument I make that natural gas wants to do a W bottom in the months ahead.
Subscribe to BestOnlineTrades updates for more on this long term chart in the future (subscribe form at very top right of this site).