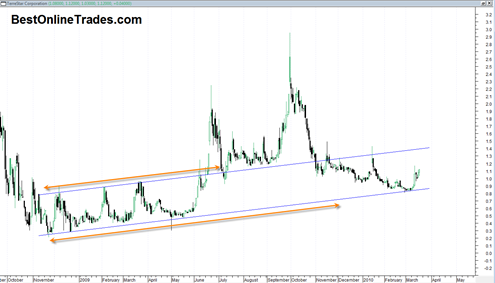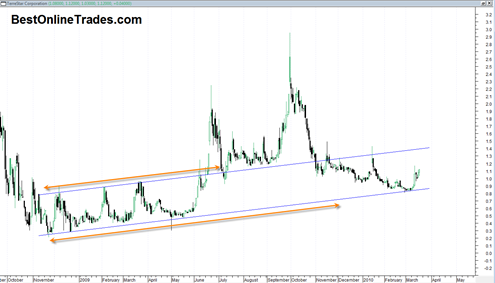 TSTR has traded within a long and somewhat wide swing trading range for quite some time now and for a brief period broke  topside over the trading range only to fall back inside the range in 2010.
TSTR seems to feel quite comfortable being within this wide trading range.
The recent heavy volume on the current advance shows promise that TSTR could oscillate back near the top of the range towards the 1.30 area.  That would be about 14% higher from where it closed on 3/18/2010.