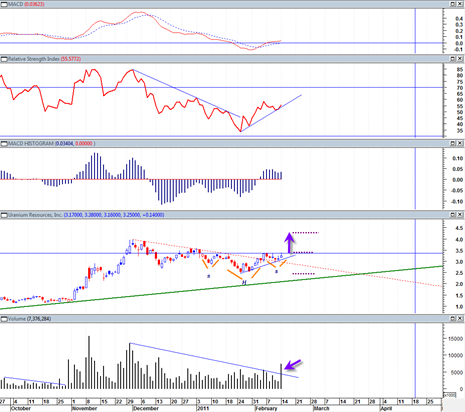 URRE Uranium Resources Inc is possibly near resolution of a small inverted head and shoulders pattern over the last several weeks.  The volume today was also very robust north of 7 million shares but URRE was still not able to achieve a breakout from the 3.34 range.
The stock still appears to have promise for a possible breakout this week as long as URRE can maintain the current short term uptrend of February and exceed the key 3.34 range.
The inverted head and shoulders since early January 2011 would be enough cause building for some type of breakout this week.  The rest of the uranium mining sector continues to behave quite well today as well.  Still, until a real breakout from 3.34 range in URRE actually occurs it is probably best to maintain a 'watch and wait' stance.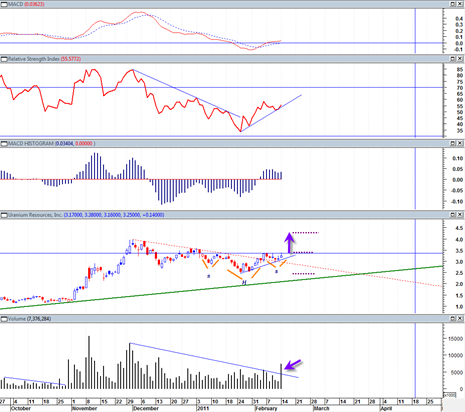 If we do initiate a breakout above the 3.34 range it could imply an initial target near the 4.25 level.