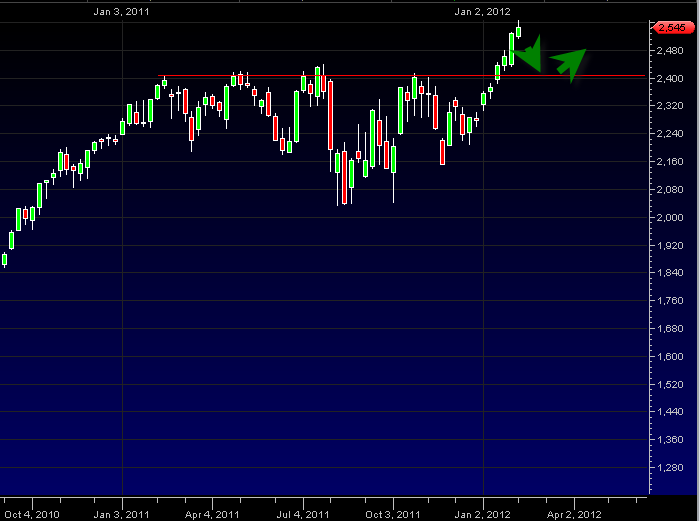 The Bearish Gartley Butterfly pattern that I posted previously on the XLF ETF is looking like it is starting to work and we may be seeing the 'fruits' of that bearish pattern right now.  The early market action now is in rejection mode and we could see downside follow through into end of this week and next.  This could be a nasty overdue correction.  If we are about to enter an important market correction there are still many reasons why it would be a simple pull back type correction and not a new change in major trend. 
Whether this is a minor temporary correction or something much more involved remains to be seen, but for now the tape action seems to be suggesting the bearish gartley xlf etf butterfly pattern could be working.
Important to note that the weekly MACD and monthly MACD are still in bullish stance at the present.  This argues the case of this pullback being 'contained'.
Also, note the structure of the NDX100 the nasdaq 100 index.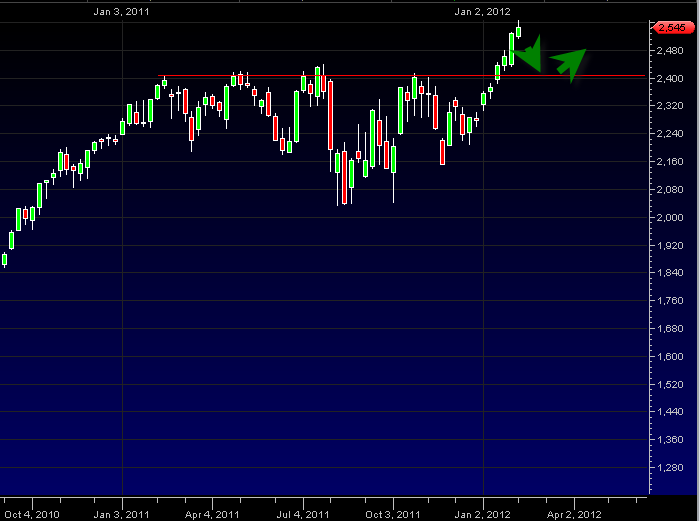 It would be perfectly normal for the NDX to pull back to 2400 as a simple retest of the breakout area.  It could be fast and sharp, but a pull back to 2400 is very normal market action retesting of previous breakout area.  Something to keep in mind if we start to see some swift downside action the next few weeks.
It is too early to tell whether or not the bearish gartley butterfly in the xlf has grander implications.