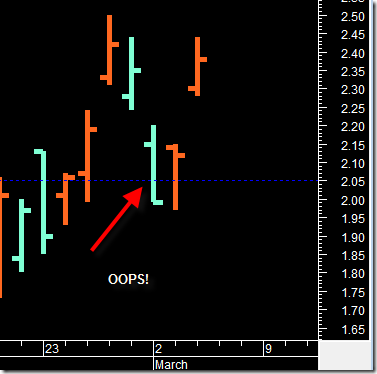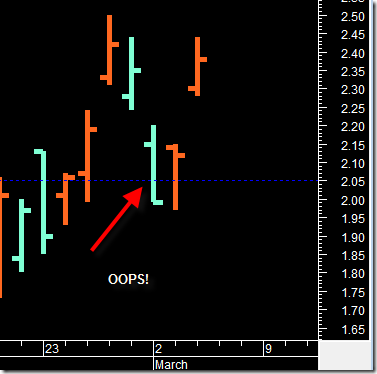 I was stopped out of the DXO ETF position I told you about a few days ago. I re entered today however at 2.32 and will be more flexible about how much downside I can take here.
The problem with these double and triple type ETFs is the enormous volatility.  Timing really needs to be razor sharp and the amount of noise that goes on before the ETF actually goes in the direction you want it to can be costly.  However I am still bullish on the DXO ETF and believe a new more sustainable uptrend will be soon starting.
As I mentioned before, crude oil is sitting on a very long term support line and the risk seems less and less to the downside.  Now if we can get the general equity markets to recover a bit it  will go a long way towards bouncing crude oil back up to 70 dollars.  The 70 dollar area is actually where I am looking for the bounce to lead to as a first stop.  That would put the DXO ETF somewhere near the 6 level. 
My tendency is to sit tight and be right with this one.  The next major battle is at the 3.7 area where it failed the last time. If we can take out 3.7 then it opens the door eventually to 6.
Certainly a warmer spring and summer season could help us along in the DXO.  I sure would not mind that either since even now in March it is still very cold up here!