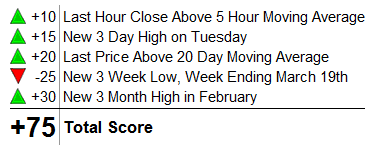 The way the market is trading right now suggest to me that it is going to make a decision off of the GDP number this Friday.  Odds seem to suggest that the number will either be in line or good which would seem to support a break out type move.
In recent days I have been focusing on the IWM Russell 2000 ETF as a possible leading indicator.  The Silver ETF has been perhaps the ultimate leading indicator (new 52 week highs today) with the Gold ETF being the second best leading indicator (Right at previous 52 week highs, but not new 52 week highs yet).  Then I would say the IWM falls in third place.
I do not want to 'pre judge' the IWM ETF too much at this point.  My bias now is that it is headed for an upside breakout from the current congestion range, but depending on how the end of week shapes up, it could still be at risk of a move back down into the neutral zone.
Making any commitment now would be a mistake because the market has not made any clear decision yet.  It still has to work out a few small battles in the near term.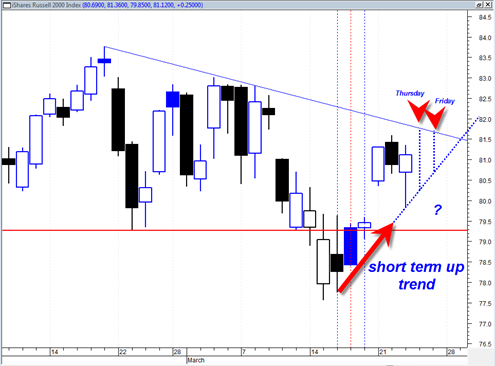 A break down through the short term up trend line is the first indication that something is wrong with the potential northward breakout.
By the way, the sp500 is currently in the process of either completely evading the quarterly bearish shooting star candlestick or submitting to it.  There are only 6 trading days left in the quarter, and I view them as very important trading days as the market has either the opportunity to strongly evade a massive quarterly shooting star candlestick, or start to conform to its more bearish implications.
So it appears the best current course is to be in wait and see mode.  One could say that the SLV as a leading indicator will point to the IWM doing the same in the next few days.  But first we would likely see the GLD make a new 52 week high and then the IWM would fall last in line, but before the sp500.
MarketClub's Chart Analysis Tool gives IWM a Positive Rating but not Max Positive:
iShares RUSSELL 2000 INDEX (PACF:IWM)

Uptrend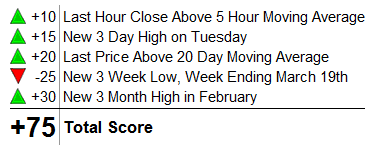 Full Chart Analysis and Up to Date Daily, Weekly and Monthly Trade Triangle Signals on IWM